Linden Johanson
LPC, NCC, CCMHC
As your counselor, I strive to listen to you from a non-judgmental and open perspective offering unconditional respect and regard. Throughout life, we adapt to the best of our capabilities, yet sometimes we don't have enough support, information or resources to make optimal decisions. As a result, we can end up adopting thoughts, feelings, or a way of living that can be harmful to ourselves and possibly others. You can use your therapy time to identify what no longer works and then make the changes you desire. From a mindfulness-based cognitive-behavioral framework, I teach techniques you can apply right away. I support healing and help you reach your goals by drawing upon empirically-based treatment modalities, personal creativity, humor and even wilderness experiences. Unique to my practice, I offer counseling sessions in-office and outdoors. If you would like an expanded therapeutic experience, you might benefit from wilderness immersion counseling. When in nature, we can break from our routines and daily patterns. This freedom enables us to think, feel and do different. Each wilderness immersion session is specifically tailored to meet your personal needs and therapeutic goals. Whether at my Multnomah Village office, a local park or immersed in the wilderness, I can support you in building tolerance, finding acceptance and making life changes at a pace that is comfortable for you.
Email or Call Linden Johanson, LPC, NCC, CCMHC at (503) 460-7881
My Background
In 2009, I began providing counseling therapy as a private practitioner. Since then Multnomah Therapy has grown to include nature-based counseling services. My prior experiences include counseling combat veterans at the Portland VA, providing life skills counseling to adults with physical and learning disabilities, counseling college students at PCC, and working with adolescent youth in a residential treatment program.
Education
Lewis & Clark College
MA, Counseling Psychology, 2008
University of Oregon
BA, Psychology, 2002
Board Certifications
•National Certified Counselor (NCC)
•Certified Clinical Mental Health Counselor (CCMHC)
My Role as a Therapist
During your first session, I listen to your story. You are in control of setting your own therapeutic goals, and I will assist you in achieving these goals. I provide education, structure and compassion as you begin to make changes for yourself. I will respect you in setting the pace and process of your therapy. I will gently challenge you to examine your thoughts, beliefs and patterns while creating a balanced perspective. I will help you build your emotional tolerance and laugh out loud at times. As your counselor, I work to provide you with respect and guidance for making life changes.
More Info About My Practice
Unique to Multnomah Therapy, LLC, counseling sessions can take place outdoors. For some clients this means talking in a quiet park setting. For others counseling sessions can include a hiking component and/or therapeutic experiential work. The outdoor setting and therapeutic work depends upon your personal goals, comfort level and needs. Outdoor therapy services are offered year round rain or shine throughout all of Oregon.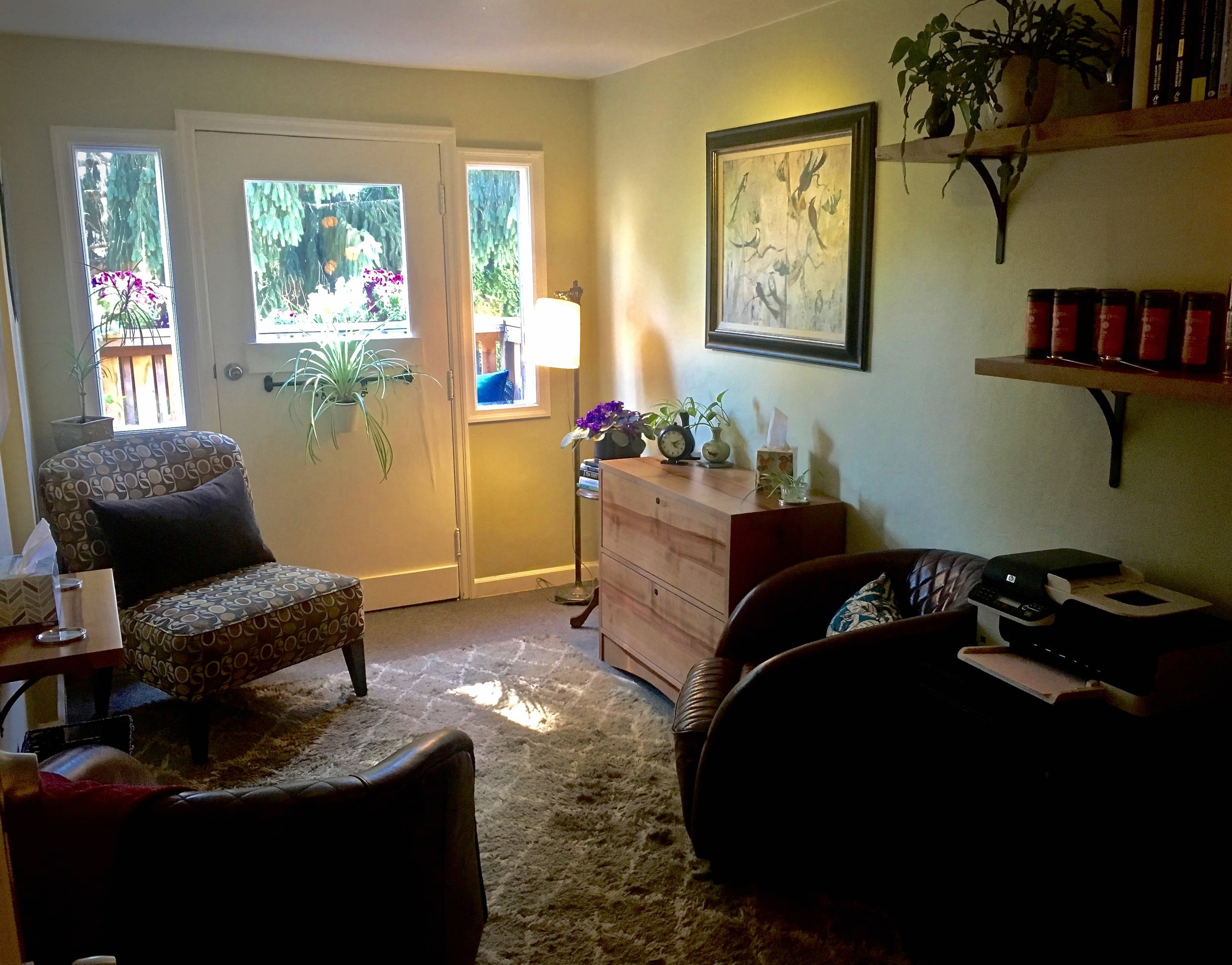 Office in Multnomah Village
Get in touch
Email or Call Linden Johanson at (503) 460-7881